Toyota Section 179 Tax Deduction

near Viera, FL
If you're looking for a local car dealership that prides itself on helping small businesses grow, then turn to our Toyota dealership near Viera. When you visit, ask the Mike Erdman Toyota sales team about how you can take advantage of the Section 179 tax deduction and save on your purchase. This IRS tax code was designed to help small- to medium-sized business owners invest in their companies by deducting the costs of qualifying vehicle purchases. While this commercial vehicle tax deduction is most frequently applied to trucks like the rugged Toyota Tundra, it can also help you save on typical passenger cars and SUVs like the AWD Toyota RAV4. Learn more about the Toyota Section 179 guidelines when you shop at Mike Erdman Toyota today!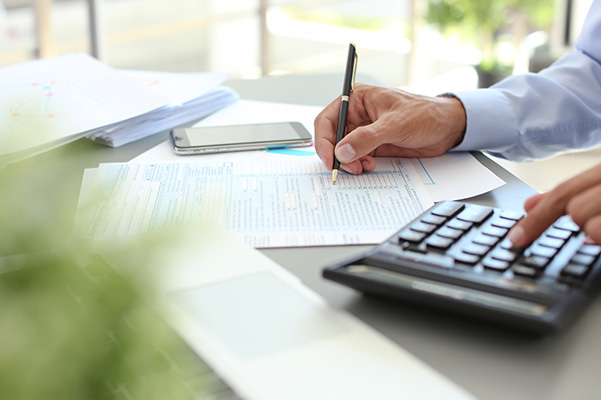 What Are the 2022 Section 179 Deduction Limits?
Before you visit to upgrade to a new Toyota truck for sale nearby, make sure to learn about the Section 179 benefits and deduction limits. When you finance a Toyota any time during the 2022 tax year, you'll be eligible to claim the Section 179 Tax Deduction. Just be sure to put the vehicle into service by end of day on December 31, 2022, in order to qualify. The 2022 Section 179 Deduction limits are as follows:
2022 Deduction Limit: $1,080,0001 -- valid on new and used equipment (must be new to the buyer).
2022 Spending Cap: $2,700,0001 -- the max amount that can be spent on equipment before the Section 179 Tax Deduction begins to reduce on a dollar-for-dollar basis.
2022 Bonus Depreciation: 100%1 -- generally taken after the Spending Cap is reached, valid on new and used equipment.
Additionally, you can write off up to 100% of the purchase price of your vehicle when you buy a new or used Toyota near Viera. Section 179 tax deductions can include:
Cars: $11,160 (including Bonus Depreciation)1
Trucks & Vans: $11,560 (including Bonus Depreciation)1
Certain SUVs between 6,000-14,000 pounds: $25,000 (including Bonus Depreciation)1
Which Toyota Vehicles Qualify for Section 179?
No matter if you have your sights set on a Toyota SUV or pickup, there are many new Toyota models that are eligible for Section 179 deductions, including:
Do you have further questions about Toyota Section 179 tax savings in Florida? Contact Mike Erdman Toyota and a sales expert will be happy to help. Stop by our local Toyota dealer before the end of 2022 to buy a new Toyota commercial vehicle or pre-owned SUV that perfectly suits your business needs!