Meet the Toyota Five Brothers
at Mike Erdman Toyota
At Mike Erdman Toyota, we're proud to showcase the distinctive lineup of Toyota models built on a robust truck platform -- the Tundra, Tacoma, 4Runner, Land Cruiser and Sequoia. Known collectively as "The Five Brothers," these models offer the power and durability of a truck with the versatility of different body styles. Learn more at our Toyota dealership in Cocoa today!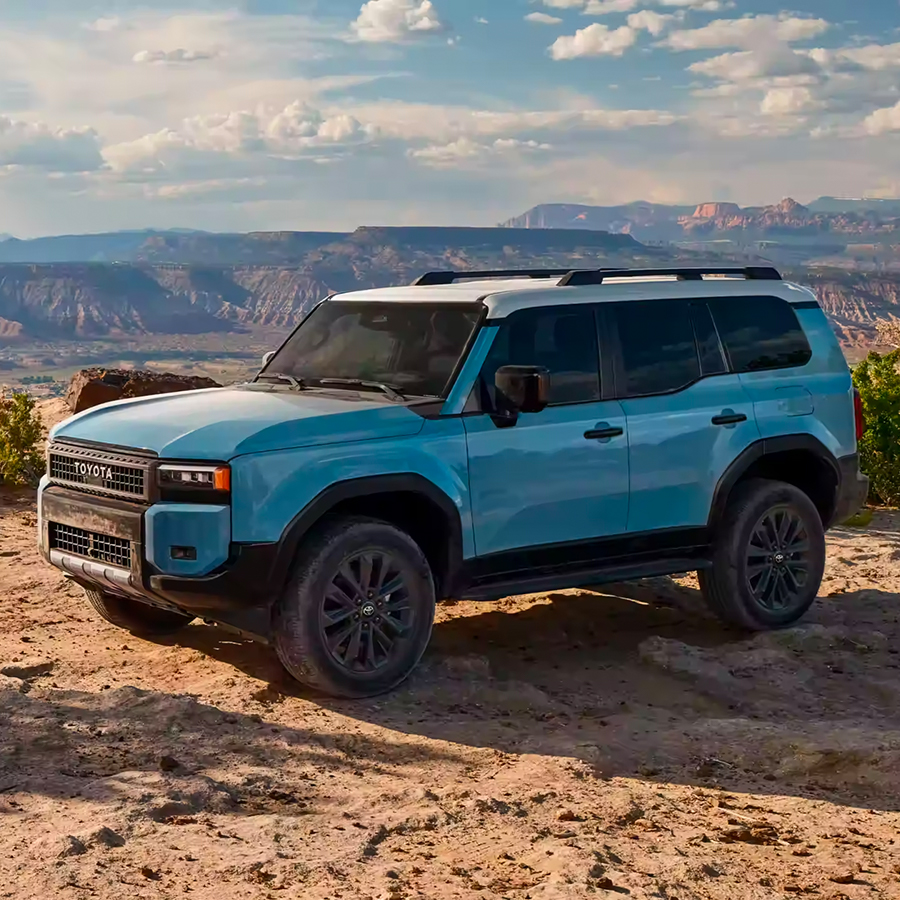 Compare 4WD Toyota Trucks & SUVs for Sale Nearby
Each model utilizing a robust and highly acclaimed Toyota truck platform boasts unique features and capabilities. Here are just some of the exciting highlights:
The 2024 Toyota Tundra, leading in resale value, offers an aluminum-reinforced composite bed and Toyota Safety Sense™ 2.5.
The 2024 Toyota Tacoma shines with its i-FORCE MAX 2.4-liter turbocharged hybrid powertrain and TRD sport-tuned suspension.
The 2024 Toyota 4Runner offers room for up to seven and blends off-road prowess with excellent amenities. Available in seven unique trim grades, the new 4Runner is accommodating and comfortable.
The 2024 Toyota Land Cruiser packs a punch with Toyota Safety Sense 3.0™ and a potent i-FORCE MAX turbocharged hybrid powertrain.
The 2024 Toyota Sequoia stands out with a horsepower of 437 horsepower and maximum towing capacity of up to 9520 pounds.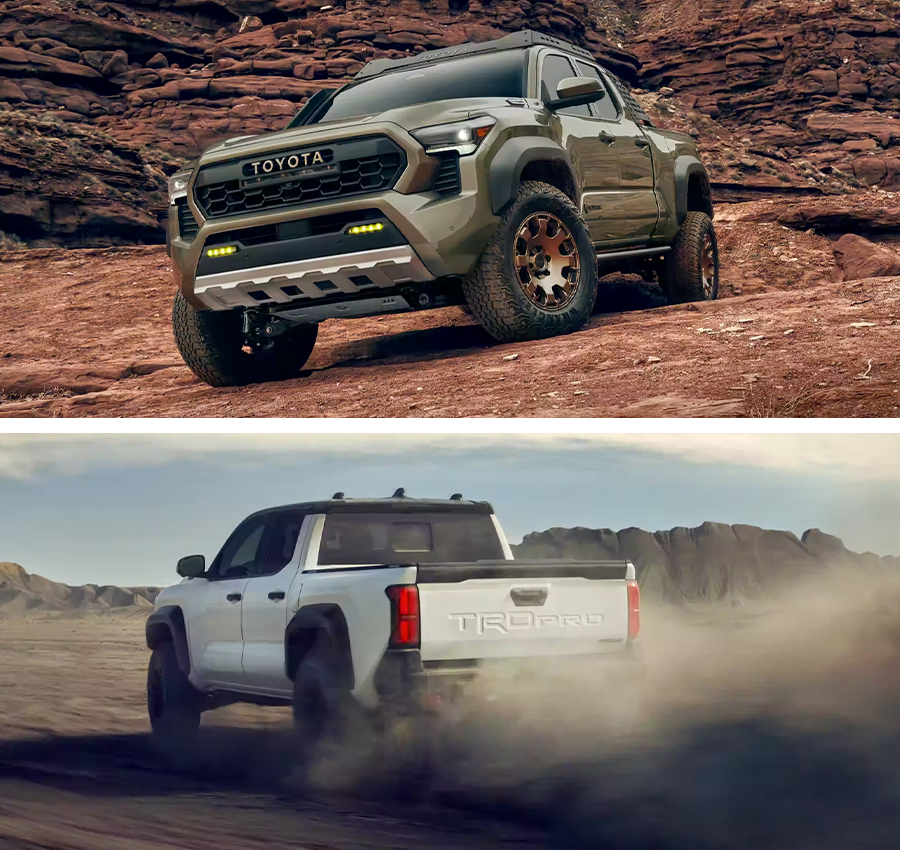 Does Toyota Have Good Resale Value?
Absolutely! Toyota models are renowned for their impressive resale value, a testament to their enduring quality and reliability. The 2023 Toyota Tundra exemplifies this with a five-year resale value of 73.3%. Other models like the Tacoma and 4Runner also hold their value impressively, maintaining 66.0% and 64.4% respectively over five years.
These high resale values underscore the Toyota brand's commitment to quality, durability and the long-term value provided to owners, affirming that investing in a Toyota is a financially savvy decision. Whether you're planning a future trade-in or private sale, owning a Toyota ensures maximum return on your investment.
Compare Toyota 4x4s at Mike Erdman Toyota
Discover the power, performance and value of models underpinned by a 4x4 Toyota truck platform -- also known as The Five Brothers -- at our Brevard County dealership. Whether you're attracted to the high resale value or the distinctive features of each model, our team is here to help you make the best choice. Any additional questions? Please don't hesitate to contact Mike Erdman Toyota!